The wife of the leader of the Indigenous People of Biafra, (IPOB) Mazi Nnamdi Kanu, Uchechi Okwu Kanu has finally delivered a bouncing baby boy.
The news appear on one of Facebook pages of Biafra movement and read thus:
"Good morning great Biafrans with joy in our hearts and celebration of new arrival to IPOB family, our first lady the wife of our eminent leader Joshua Nnamdi Kanu has delivered a healthy baby boy, mother and child are in good health."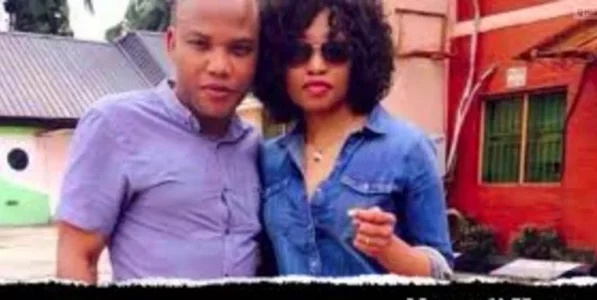 Kanu was in mid-October 2015 arested in Nigeria by the country's secret police, charged to court where he was granted bail and still remains in DSS custody after meeting all bail conditions.
Pro-Biafrans are agitating for the independence of territories that constituted the Biafran Republic, established during the civil war in Nigeria which was previously headed by Ojukwu.