The younger brother of Nnamdi Kanu, leader of the Indigenous Peoples of Biafra (IPOB), claimed that four persons were killed and 15 arrested in the "invasion" of Kanu's house on Thursday by soldiers.
Emmanuel Kanu, who is also known as "fine boy", said the soldiers did not find his brother who he said was the target of the visit.
He said his father's dog was gunned down by the soldiers while the palace was desecrated.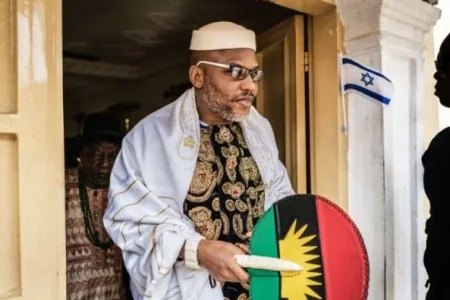 Thisday newspaper said the spokesman of 14 Brigade Ohafia, Oyegoke Gbadamosi, a major, declined to speak while the deputy director, army public relations 82 Division Enugu, Sagir Musa, a colonel, did not pick his call.
The four persons allegedly killed are thought to be members of IPOB, and, if confirmed, would bring to six the total number of reported fatalities on Thursday alone.