The Nigerian National Petroleum Corporation (NNPC) has blamed the current petroleum scarcity in the country on marketers of the product.
The Group Managing Director of the company, Maikanti Baru, in a statement by Mr Ndu Ughamadu, the NNPC Spokesman, also said part of the problem was the rumours about purported planned increase in the pump price of petrol.
He stated that some marketers, in their quest to cash in on the situation, suddenly started hoarding products.
"But we swiftly swung into action by doubling our supply nationwide. At the time the rumour started, we had about 30-day sufficiency.
"The normal daily supply to the nation is 700 trucks, equaling about 27-30 million litres per day,'' Baru said.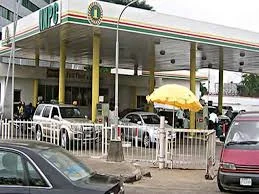 He assured that the corporation had doubled its daily supply of petrol, from daily 700 trucks (about 27 million – 30 million) litres per day supply to 80 million litres since the current hiccup in the supply chain was noticed a few days back.
He further assured Nigerians that the NNPC had enough products sufficiency that would last up to 30 days.
Baru, who expressed joy at PENGASSAN's call-off of its planned strike, urged motorists not to engage in panic buying as the corporation had more than enough products for domestic consumption.
Baru warned marketers against hoarding, stressing that any filling station found wanting in this regard would lose its entire products to motorists.