The Nigerian National Petroleum Corporation (NNPC) has announced new appointments, redeployment and secondments into key positions of the organisation.
In a press statement by the management of the Corporation, these appointments take effect immediately. The new unit heads are expected to resume fully by April 1 2016".
The appointments are part of the recent reorganization by the management of the corporation.
They are as follows:
Appointed GEDs/COOs
Upstream – Bello Rabiu
Downstream – Henry Ikem–Obih
Refineries – Anibor Kragha
Gas and Power – Saidu Mohammed
Ventures – Babatunde Adeniran
Finance & Accounts – Isiaka Abdulrazaq
Corporate Services – Isa Inuwa
GGMs Strategy & Execution (Supporting the GEDs/COOs)
Downstream – Surajdeen Afolabi
Refineries – Ugochukwu Afamefuna Vitalis
Gas and Power – Yusuf Matashi
Ventures – Ladipo Fagbola
Finance and Accounts – Ahmadu Sambo
Corporate Services – Modupe Bammake
Strategic Business Unit Heads
Upstream MD IDSL – Roland Ewubare
Downstream MD Retail – Esther Nnamdi-Ogbue
MD Nigeria Petroleum Marketing – Ahmed Farouk
GGM Marine Logistics – Dalhatu Makama
Refineries MD PHRC – Bafred Enjugu
MD WRPC – Adewale Ladenegan
MD KRPC – Idi Mukhtar
Gas & Power MD Gas & Power Investments – Samuel Ndukwe
MD NGMC – Mazadu Bako
MD NGPTC – Babatunde Bakare
Ventures MD Properties – Danny Sokari George
MD Shipping – Saidu Abdulkadir
MD NETCO – Aliyu Sikiru
MD NOFS – Lawrencia Ndupu
GGM RED/Frontier Exploration Services – Rabiu Suleiman
GGM Medicals – Oyetunde Olubunmi Oyekan
GMD's Office MD Trading – Inuwa Waya
GGM COMD – Mele Kyari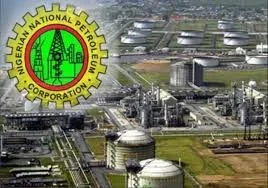 Corporate Services Unit Heads
Finance & Accounts Financial Controller – Mike Balami
GGM Treasury – Dapo Segun
GGM Liabilities Management – Godwin Okonkwo
NNPC Capital – Aliyu Zubair Sambo
MD Pensions – Danbello Naadiyalle
GM Insurance – Mrs. Izilen Okosun
GMD's Office GGM NAPIMS – Dafe Sejebor
GGM Govt. and Labour Relations – Ndu Aghumadu
GM Efficiency Unit – Bala Wunti
GGM CSLD – Chidi Momah
GGM CSR – Ohi Alegbe
Corporate Services GGM ITD – Inuwa Danladi
GGM HR – Adekemi Akitoye
GGM GPAD – Mohammed Deen Garba
GGM ETD – Farouk G. Sa'id
GM SCM – Sophia Mbakwe
GM Group Security – Sam Otoboeze
GM HSE – Maduebo Mbakwe
GM Group Admin Services – Eziaha Uchendu
Ventures
GGM NNPC Leadership Academy – Ayatode Oyinlola
Secondment
E& P Dr M Baru– Technical Adviser Gas (Ministry of Petroleum Resources)
Abubakar Mai-Bornu Sadeeq (formerly MD NPDC to DMD NLNG)
R& T Engr. Nnamdi Ajulu – Consultant Refinery & Infrastructure (Ministry of Petroleum Resources)
Source: ChannelsTv