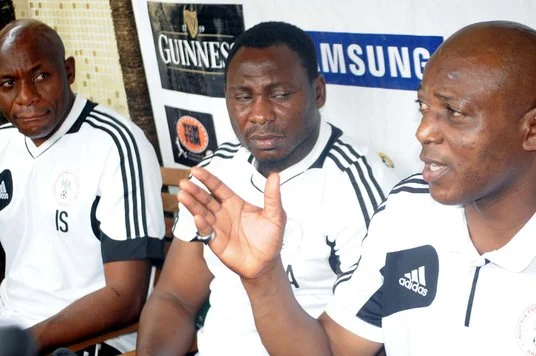 Irrespective of Nigeria's not so impressive warm-up games for the 2014 FIFA World Cup,the Nigeria Football Federation(NFF) have given the Super Eagles technical crew their full support going into the tournament.
Nigeria drew two and lost one of the games,but the NFF is confident that they will turn it around in Brazil.
Board member of the NFF, Shehu Adamu, on Sunday said the Super Eagles' final preparation for the World Cup was still on track.
``We believe coach Stephen Keshi has selected the best for Nigeria and also for the continent. I have no doubt in my mind that Nigeria will do well at the 2014 World Cup.
``Keshi has only lost one match out of the friendly matches the team played in preparation for the World Cup, yet people are still criticising him.
``You can't judge the team by the friendlies, but by how many friendly matches they have won, drawn or lost.
``So, if you go by that statistics, we are in a better place to say that we have a team that is going to do well in Brazil.
``I think we are not going to shame Nigerians,'' Adamu said.