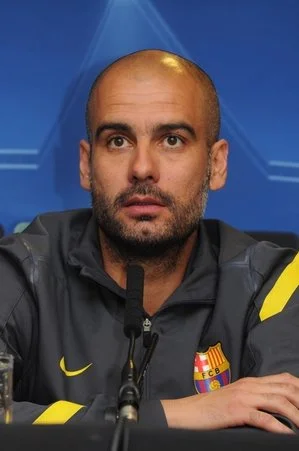 Bayern Munich manager Pep Guardiola has revealed that he will not be making any new additions to his team.
Except for the addition of Robert Lewandowski who joined Bayern on a free transfer from Borussia Dortmund,the Bundesliga champions have not brought in another high-profiled player.
Although goalkeeper Pepe Reina has been signed from Liverpool,he is expected to be back-up goalkeeper to Manuel Neuer.
Rafinha,Franck Ribery are both doubtful for Wednesday's German Super Cup against Borussia Dortmund while Thiago Alcantara is still out injured,but Guardiola is adamant that he will not be signing a new player..
"No, no new players," Guardiola told reporters in Munich. "Thiago will be back and Rafa will be back and Franck will be back so I am happy about this squad."