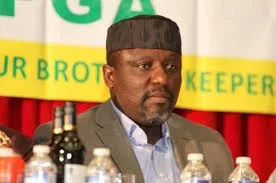 The Senate said on Tuesday that it owed the Imo State Governor, Chief Rochas Okorocha, no apology over its condemnation of his government's proposed policy on the issuance of identification cards to northerners residing in the state as a way of preventing attacks by the Boko Haram insurgents.
Okorocha had demanded an open apology from the Senate over the lawmakers condemnation of the proposed registration of northerners in the state.
Okorocha said what the senators involved themselves was nothing but blackmail of the state government.
Click here to read more
Source: #Punch