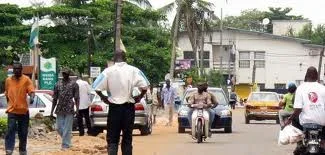 Chairman of the National Population Commission (NPC), Chief Eze Duruiheoma SAN, has disclosed that the adolescent population figure of young Nigerians aged between 10 and 24 years has risen from 44.4 million or 33.1 per cent of the total population in 2006 census to 60.4 million this year.
The NPC chairman disclosed this in Akure, the Ondo State capital, at a press conference marking this year's World Population Day.
Duruiheoma, whose speech was read by the Commissioner representing Ondo at the Commission, Dr. Oluremi Akinbobola, revealed that by 2020, when the country's population estimates would be 221.3 million, the figure of youth population would have reached the 73.1 million mark.
While harping on the theme of this year's celebration which is 'Investing in Young People' the NPC boss said it was time that all concerned stakeholders should ensure safe, successful and healthy passage from adolescence into adulthood which is the right of every child.
Click here to read more
Source: #ThisDay