ntel, Nigeria's most advanced 4G/LTE network provider, has launched its internet router across its outlets in Lagos and Abuja, Nigeria's capital. The ZTE Router supports up to 64 concurrent Wi-Fi connections and 4 LAN ports connections.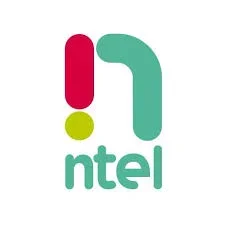 Subscribers who purchase the router alongside one of ntel's unlimited data plans of N10,000/monthly; N3,000/weekly and N1,000/two days, will be treated to a whole new internet experience.
As part of activities to mark the sale of its superfast routers, ntel is offering visitors to its stores an opportunity to experience its superfast internet speed at three of its outlets in the two major cities where they have coverage.
The outlets are 134, Aminu Kano Crescent, Wuse II, Abuja; main lobby, Transcorp Hilton Hotel, Abuja and Alfred Rewane Road (Formerly Kingsway Road) opposite Ikoyi registry, Lagos.
Speaking on the router, Kamar Abass, CEO of ntel said For data hungry Nigerians looking for superfast internet speeds up to 230mbps over a 4G/LTE connection, this is the device for them." The router operates on 2.4 GHz for better wall-penetration capabilities and 5 GHz for faster throughput and lower interference.
The powerful gadget also supports gigabit wired connections so that it is possible to copy files over a LAN at a speed higher than 80 MB/s.