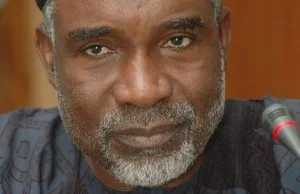 A few minutes before Tuesday's impeachment, the Adamawa Deputy Governor's resignation letter was read and approved by the Assembly.
————————————–
Eighteen of the 25 members (72 per cent, higher than constitutionally required 66 per cent) of the Adamawa State House of Assembly voted on Tuesday to remove Governor Murtala Nyako from office.
The lawmakers removed the governor after considering the report of a seven-member panel set up by the state's former Acting Chief Judge, Ambrose Mammadi.
The panel, after sitting for less than a week and receiving only the House of Assembly as witness – the governor and his deputy boycotted the panel – submitted its report to the Assembly on Monday.
Click here to read more
Source: #PremiumTimes