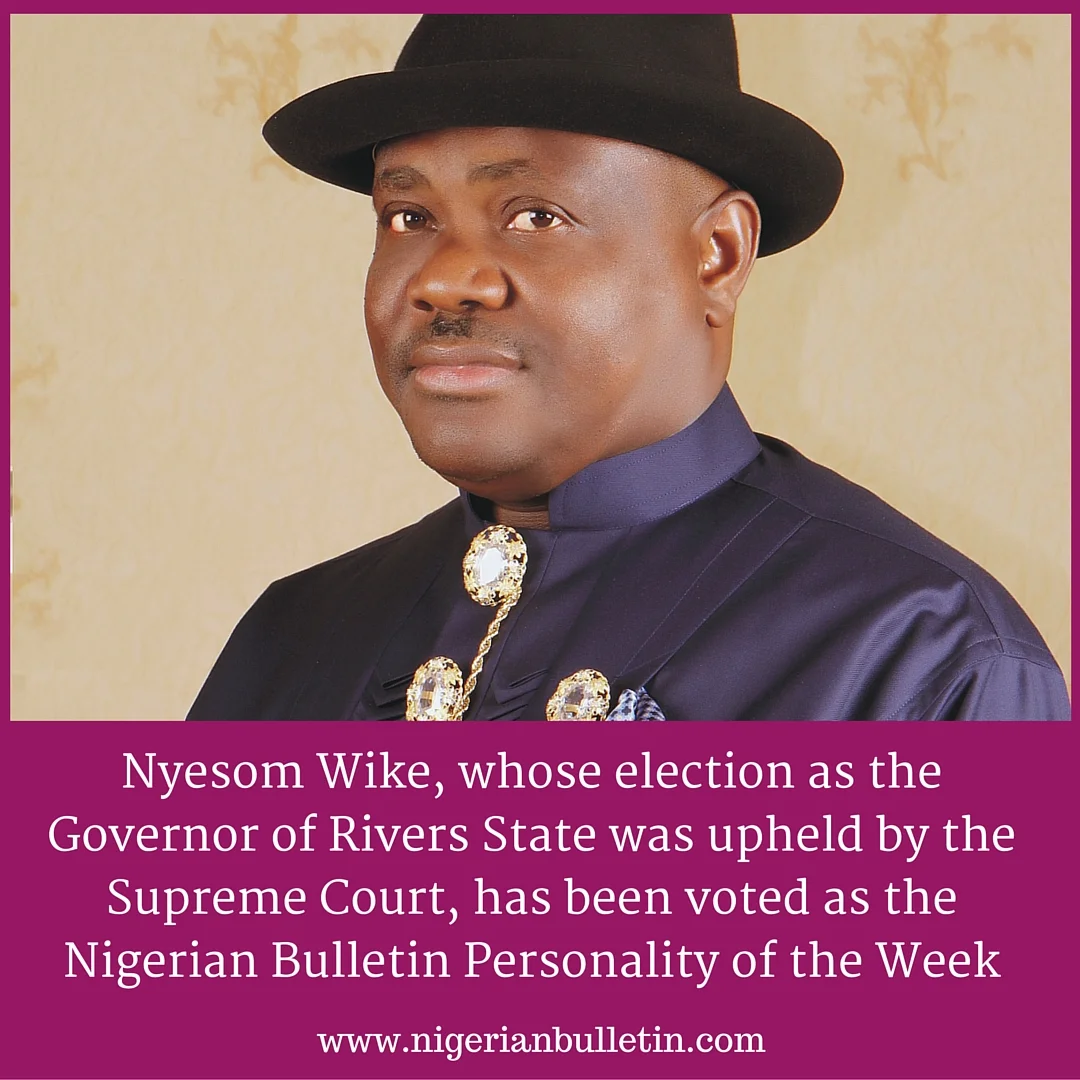 Hello fam. We are happy to announce to you Nyesom Wike as the winner for this week's Nigerian Bulletin Personality of the Week.
After INEC proclaimed him as the winner of the 2015 guber elections in Rivers State, Peterside Dakuku of the APC challenged his victory in court. Wike's victory was annulled by the Election Tribunal and the decision was upheld by the Appeal Court. But Wike never gave up, he took his case to Supreme Court which finally reinstated him. One thing we learned from him: Never give up on your battles. Congratulations Governor Nyesom Wike.
Thank you for all that voted. Stay tuned till next week.
(Voting takes place on our
Facebook
and
Instagram
channels every Saturday from 8am-4pm).