The National Youth Service Corps (NYSC) on Monday, November 21, posted the call-up letter for the 2016 Batch B corps members.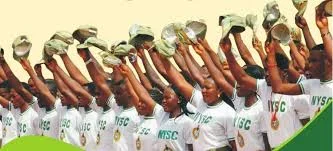 For those heading to the various NYSC camps across the country starting Thursday, November 24, below are necessary requirements needed at NYSC orientation camp?
1. Call-up letter
This is the official call-up letter given to you by the NYSC. This will be taken from you and not returned, so you must not forget it, for it is the only evidence that you are a prospective corps member. Also do not laminate it, for it will not be collected if you do so.
2. Registration documents
If you are a foreign graduate you should take along the original credentials you uploaded to the NYSC Portal for physical verification and evaluation.
3. NYSC green card
The NYSC green card is the first print out when you originally registered, before you printed your call-up letter, it contains your personal details and bio-data.
4. Final year school ID card
You also need to take along your school ID card, so if you have lost it, you have to apply for another one.
5. Statement of result
The statement of result given to you by your university is also an important document to take along.
6. Photocopies
Also, make as much as 10 copies each of all of the above documents, in case you are asked for more than one copy of any. NYSC registrations these days are now going digital and require less of these photocopies but it is advisable you have enough to be on a safe side.
7. Passport photographers
Passport photographs are also very important, so you need to take as many as you can along with you. However, in some camps, you will be required to snap with your crested vest which will be given to you at the camp. You will need these passports for the various registrations, which might include: skill acquisition groups, religious groups, sports, redeployment, bank account opening and so on.
8. Licenses
For doctors, pharmacists, nurses and lab scientists, you need to take along your proof of certification. This include their certificates of registration with the Nigerian Medical and Dental Council of Nigeria (NMDCN) and for pharmacies with the Pharmacists Council of Nigeria (PCN) respectively.
9. Stationery
Go along with Pen, Paper, Gum, Tippex, stapler etc. Yes, this saves time and lots of unnecessary begging.
Tip: Some camps do seize staplers at the gate during check-in. So do not forget to include pins in your stapler if you are taking that along.
10. Wears
Round-necked white t-shirts: The round-neck white t-shirt is an essential outfit in camp in fact in most camps it is the only item of clothing allowed for the duration of the camp. You will be given 2 pairs by the camp administration and since you may not have time to wash, you might consider bringing extras. Also go along with white shorts, white sneakers, white socks, 2 coloured clothes for religious activities. Note that you wont need much of your coloured dresses.
11. Padlock
You may need this to keep your bags locked and belongings safe.
12. Others
Bucket, Toiletries, Rechargeable flashlights, Towels, Slippers, plate, cup, spoon. Note that forks and knives are not allowed into camp.
We wish you all the best in camp. Did you say i miss make-up kit? Yes some of our ladies can't do without that. It could serve as your 13th item
Last edited: