In a bid to save another death in the scheme, the authority of the National Youths Service Corps says it has paid N1.8m for surgical procedures carried out on a 'corper' who had sustained spinal cord injury in a road accident during the Christmas season.
The NYSC Director-General, Brig. Gen. Suleiman Kazaure, spoke after visiting a youth corps member, Godwin Ejike, at Memfys Neurosurgery Hospital, in Enugu.
Ejike, a corps member in Kogi State, sustained spinal cord injury in a road accident on December 20, 2016, while on his way home for the Christmas and New Year festivities.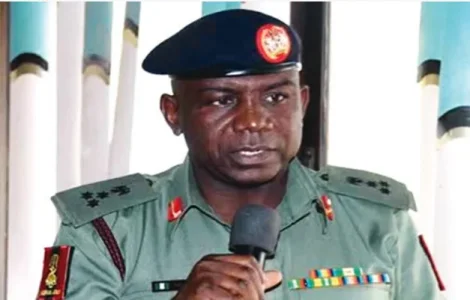 Kazaure also seized the occasion to warn corps members against 'unnecessary' journeys during their service year, adding that his key agenda is the welfare if corps members.
He said the agency had offset the bills incurred in the corps member's treatment.
According to him, the agency paid about N1.8m for Ejike's surgery.
In Kazaure's words,"he sustained a spinal cord injury, we heard about it and the money the hospital charged was very huge; the family cannot shoulder it, so the NYSC decided to take it up.
"They have done the surgery and we are hopeful that, very soon, he will get out of the situation.
"We paid about N1.8m, and I will always emphasise that 'corpers' should, as much as possible, avoid unnecessary journeys."
The Chief Medical Director of the hospital, Prof. Sam Ohaegbulam, who carried out the surgery, disclosed that the patient was brought to the hospital after a road accident.
"We found out that he had cervical spine injury, which resulted to complete paralysis of his hands and legs.
"His condition was too critical for immediate surgical intervention and we had to do resuscitation, applying the measures that were necessary to make the surgery safer because if we had acted as an emergency, we would have lost him.
"There was so much swelling in the spinal cord," Ohaegbulam explained.
Recall that the scheme and the entire nation was enveloped in grief in the last two months over the death of three corps members who lost their lives at the orientation camps.
--
Punch