Students of the department of Management and Accounting, Faculty of Administration, Obafemi Awolowo University, Ile-Ife on Friday removed Mr. John Akpan, the association's President over alleged 'over-inflated trip fee'.
Mr. Akpan, a 400-level student of the department was removed when a fact-finding committee indicted the president over bloated figures in department's expense.
The committee headed by Ajiloye Ayo, the president's classmate found out that he (President) paid a gate fee of N10,000 instead of N15,000 at the Ibadan zoo visited by the Students of the department.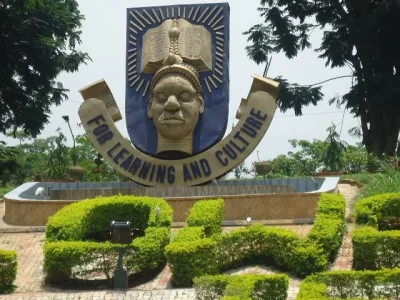 Due to findings by the Ajiloye-led committee, the Speaker of the Nigerian Universities Accounting Students Association, NUESA, Ajayi Emmanuel, announced the impeachment on Friday during parliamentary meeting.
The allegation, Mr. Akpan denied and promise to fight back.