Former president, Chief Olusegun Obasanjo, yesterday, dissected the state of socio-economic affairs of the country, especially the initiatives of the current administration, and returned a verdict of doubt.
According to Vanguard, Obasanjo said he doubt if current administrative system can implement change
His words:
"The problem today is that it is doubtful if the current administrative system is imbued with right mix of skills and values to successfully implement a well-articulated programme of change."
The former President stressed the need for government to kick out all forms of corruption in the polity, provide jobs for unemployed youths and be committed to change.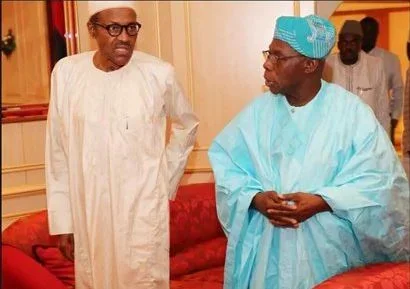 Obasanjo said: "The drastic fall in the price of oil in the international market has unravelled the weakness of governance in Nigeria. "The Minister of Finance has recently announced that the 2016 Budget deficit may be increased from the current N2.2 trillion in the draft document before the National Assembly, to N3 trillion due to decline in the price of crude oil.
"If the current fiscal challenge is not creatively addressed, Nigeria may be on its way to another episode of debt overhang, which may not be good for the country. It will be recalled that a few years ago, we rescued Nigeria from its creditors with the deal in which the Paris Club of sovereign creditors wrote off USD 18 billion of debt, Africa's largest debt cancellation.
"Nigeria then used windfall earnings from oil exports to pay off another USD 12 billion in debts and arrears.
He continued: "Recent developments in governance show the failure of systems, the disregard for institutional processes and the general decline of institutions that used to function to guarantee reasonable service delivery to citizens
"Now, given these governance challenges and our experience with reform, it is clear that change doesn't just happen, there must be a basis for change. Leadership has to be committed to change. Beginning with the reality of the budget, there is need for sober reflection. Rebuilding the foundations of governance involved paying attention to values, principles and practices that promote hard work, innovation and sacrifice", he said.
Read more:
Vanguard