Former President Olusegun Obasanjo wants Nigerians to stop talking about Brexit and focus on their own problems.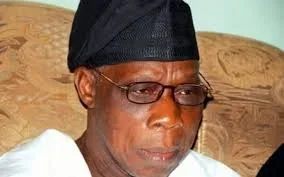 Obasanjo made the remark during a Chat with one Bridget. He said, ''That's the problem of UK whether they're in or out. We have our problem at home which we must deal with.''
Obasanjo concluded the session by asking Bridget to stop killing Nigerian language if she doesn't know how to pronounce Nigerian names.
SEE VIDEO