Ohanaeze Ndigbo has declared Lagos State Governor, Akinwunmi Ambode as number one enemy of Ndigbo due to the demolition of Oshodi market, which is believed to be largely occupied by Ndigbo on the first week of the New Year.
National President of the Ohanaeze Youth Council, OYC, Mazi Okechukwu Isiguzoro, said Ambode's action had drawn a battle line between himself and the entire Igbo land.
"It is instructive to observe here that contrary to all principles of common justice, the traders were merely given few days quit notice", he said.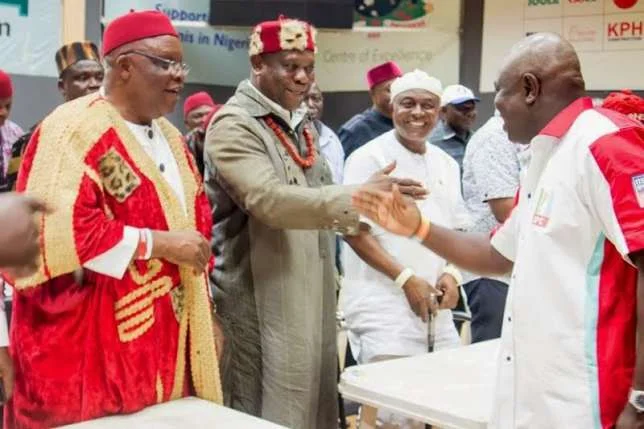 "We are forced to ask:
could this be the starting point in implementing Oba of Lagos's earlier threat during the election period that Ndigbo would be thrown into the Lagoon? Could it be another round of deportation of exercise, similar to what former governor Fashola did? These appear to be so considering that a witch cried in the night and a child died in the morning."
"We demand that the Governor of Lagos State should direct relevant government agencies to adequately compensate these traders; anything short of that, Ndigbo will henceforth regard the Governor as their number one arch-enemy".
-
Daily Sun