Oil prices gained momentum Thursday after data showed US production fell to 18-month lows as Iraq pushed for a fresh meeting of crude majors on limiting output.
The advances come just days after the collapse of weekend talks aimed at negotiating an output freeze, which had fuelled worries a global supply glut would continue.
After the collapse of the Oil producers talk in Doha last week, Nigeria's petroleum Minister said that there still hope of bargaining Iran to accept production output.
Upbeat economic readings from China — the world's biggest energy user — expectations the
Prices surged four percent to near five-month highs Wednesday after the US energy department revealed the dip in production last week to levels not seen since October 2014.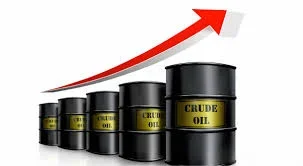 At about 0700 GMT on Thursday, US benchmark West Texas Intermediate for delivery in June was up 16 cents, or 0.36 percent, at $44.34 while Brent crude for June added 22 cents, or 0.48 percent, to $46.02.
Reports that Iraq is pushing for new talks after the collapse of the Doha gathering Sunday also provided strong support.
The country's Deputy Oil Minister Fayyad Al-Nima said major OPEC and non-OPEC producers would meet again in May in a fresh effort to reach a deal on limiting production.
The Doha meeting fell apart after kingpin Saudi Arabia pulled out owing to bitter rival Iran's refusal to impose output limits. Tehran said it was still in the process of raising production after the removal of nuclear-linked Western sanctions in January.
Bloomberg News contributed to this story