Oil prices rose to their highest level since October on Tuesday as the market planned a potential output cut led by producer cartel OPEC.
International Brent crude oil futures rose as high as 49.43 dollars per barrel early on Tuesday, their highest since Oct. 31.
U.S. West Texas Intermediate crude futures were up 44 cents, or 0.9 per cent, at 48.68 dollars a barrel.
The Organisation of the Petroleum Exporting Countries is trying by November 30 to bring its 14 member states and non-OPEC producer Russia to agree on a coordinated production cut.
The agreement is to prop up the market by bringing production into line with consumption.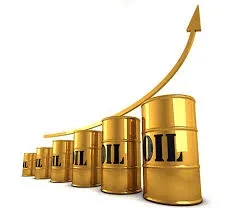 "With investors optimistic about OPEC reaching an agreement on production cuts, oil prices should continue to rise in trading today," ANZ bank said on Tuesday.
Goldman Sachs said that the chances of an OPEC cut had increased as producers needed to react to eroding supply and demand fundamentals.
Should OPEC and other producers, fail to agree on a cutback, Goldman said it expected oil supply surplus of 0.7 million barrels per day (bpd) for first quarter of 2017.
- NAN