Oil prices rose on Tuesday, the first trading day of 2017, buoyed by hopes that a deal between OPEC and non-OPEC members to cut production would drain a global supply glut.
The deal to cut production kicked in on Sunday.
The rise in oil prices continued to favour President Muhammadu Buhari's projection for 2017 economic year.
Mr. Buhari had in December 2016 projected 42 dollar per barrel for the price of Crude Oil in the 2017 budget proposal submitted to the National Assembly for consideration.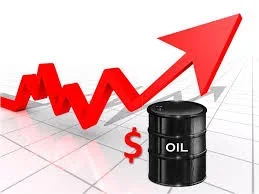 Benchmark North Sea Brent crude LCOc1 was up 40 cents at 57.22 dollars a barrel by early trading while the U.S. light crude oil CLc1 was up 40 cents at 54.12 dollars a barrel.
Oil futures markets were closed on Monday for New Year public holidays.
Jan. 1 marked the official start of a deal agreed by OPEC and other exporters such as Russia to reduce output by almost 1.8 million barrels per day (bpd).
Non-OPEC Russia's oil production in December remained unchanged at 11.21 million bpd, near a 30-year high.
However, Russia is preparing to cut output by 300,000 bpd in the first half of 2017 in its contribution to the accord.
Source: NigerianBulletin/Reuters/NAN