Five Filipinos, Axel Joseph Gibo Jabone, Juanito Camireno Infantado, Suarin Fernado Alave, Gatila Jaypee Gadayan and Rolando Jose Commendador as well as four Bangladeshis, Md Zahirul Islam, Islam Shahinul, Islam Rafiqul and Shaikn Shibli Nomany, accused of unlawfully dealing in crude oil were Tuesday convicted and sentenced to twenty years imprisonment each.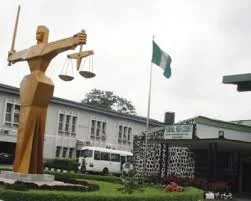 The were, however, granted an option of paying N20 million each by a Federal high court sitting in Lagos, western Nigeria.
Their vessel MT Asteris, was also ordered to be forfeited to the Federal Government of Nigeria together with the crude oil on board of the vessel.
The four-count criminal charge number FHC/L/239C/15 was filed before the court by the Head Legal and Prosecution Department of Economic and Financial Crimes Commission (EFCC), Gbolahan Latona.
Read more