Governor Rochas Okorocha of Imo state has vowed that nobody older than 50 years will become govern the state after him.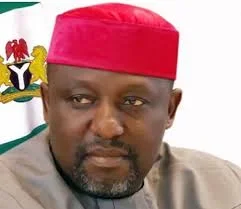 PUNCH reports that Okorocha made the statement while responding to the remarks made by Mike Ahamba, a Senior Advocate of Nigeria.
Okorocha said ''Mike Ahamba, SAN, did not attack me today. This is unlike him, it maybe because he wants to be governor in 2019, but let me advise him not to contest because nobody above 50 will be governor in Imo again.''
The Governor's reason for not wanting a successor who is above is because ''all politicians in the state who are above 50 years had at one time or the other in the past impoverished the state and brought untold hardships on the people and therefore should not be allowed to ruin the state anymore.