Governor Rochas Okorocha of Imo State has requested universities in the country and other institutions of higher learning to stop making credit passes in English language and Mathematics compulsory for those seeking admission.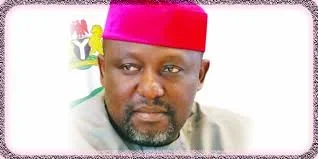 He lamented that the practice of making the two subjects compulsory for admissions has aborted the ambition of many brilliant students who could, for one reason or the other, not credit both subjects, to further their education.
The Governor, who spoke yesterday when the Registrar of the National Examination Council, NECO, Prof. Abdulrashid Garba visited him at the Government House Owerri.
He suggested that the stakeholders can do this by pushing for an end to the demand that a prospective student must credit English language and Mathematics to gain admission, adding that the subjects relevant to the courses the individual students want to pursue in higher institutions should rather be made mandatory.