Two robbery suspects have been reportedly buried alive by two siblings at Igbokoda, headquarters of Ilaje Local Government Area of Ondo State for allegedly stealing N130,000, TheNation reports.
The siblings-Omoniyi Alaleran and Oluwaseun Enikuomehin- accused Igbekele Orisabinole and Ogbaro Erinbo of stealing their mother's money.
She told her children who tortured the duo to confess and bring out the missing money.
The deceased were said to have claimed innocence of the offence but the brothers refused to accept the pleas.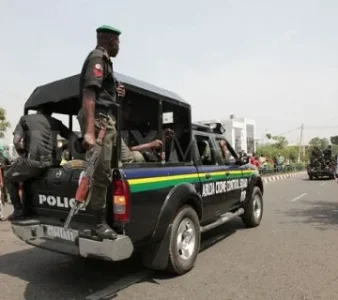 After the torture, the suspects allegedly led the deceased inside a bush, dug a pit and pushed them inside and covered the pit up to their necks.
Police spokesman Femi Joseph said the incident occurred at Omonira Street, Igbokoda on March 12 and that the two siblings have been arrested and transferred to the Special Investigative Bureau at the police headquarters in Akure, the state capital.
- TheNation