The candidate of the All Progressives Congress for the forthcoming gubernatorial election in Ondo State, Rotimi Akeredolu, says the party's national leader Ahmed Bola Tinubu, has accepted the outcome of the primaries that produced him.
Akeredolu said this on Monday shortly after meeting with President Muhammadu Buhari At the Aso Rock villa in Abuja.
At the governorship primaries conducted in Akure on September 3, Akeredolu defeated Segun Abraham who was believed to have been endorsed by Tinubu.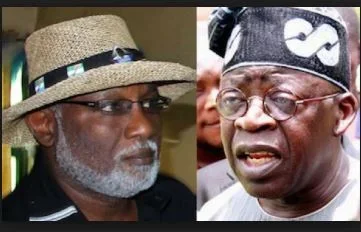 The APC flag bearer, who was presented to Buhari by Plateau State Governor Simon Lalong, told State House reporters that he had no rift with Tinubu.
"Since the primaries, you would see that as a leader of the party, he (Tinubu) has not said anything about it. He has accepted the primaries, and we are moving on. So, I don't have any rift with him at all and we are moving on," Akeredolu said.