The police in Ondo State have arrested a middle age man, Tope Akideji for allegedly beating his 75 year-old landlord, Pa. Kayode Osunkalu to death over electricity bill.
Osunkalu, who retired from the Federal Ministry of Agriculture, owned a two-storey building at 17, Ayeferere street, Ondo.
Sources said the late septuagenarian had an argument with his tenant, Akideji, over the payment of an electricity bill brought to the House by officials of the Benin Electricity Districution Company (BEDC).
Osunkalu was said to have ordered his tenants to pay the bill within 24 hours.
This resulted in an argument between the victim and the suspect.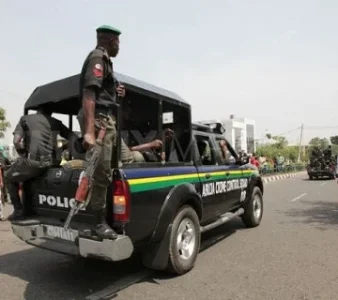 Sources said "Akideji held his landlord's shirt for several minutes and allegedly beat him up.
"Pa Osunkalu slumped and was rushed to the State Hospital where he was later confirmed dead by the doctors".
The Divisional Police Officer (DPO) of Enuowa, Kunle Omisakin, confirmed the incident.
The suspect has been transferred to the homicide section in Akure, while Osunkalu's remains have been deposited at the State Specialist Hospital, Mortuary.
- Vanguard