Veteran singer, Onyeka Onwenu has predicted that some of Nigeria's present music stars may soon go out of business.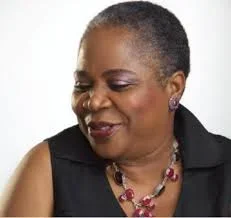 The singer told Showtime that music stars of today must learn quickly the secrets of having a long staying power if they desired to remain relevant in the near future.
"The industry is huge, it's growing, and it's good. Those who won't make it won't make it, those who quickly learn what it takes would have staying power, and it's not everybody that would stay in the next few years; but then, the industry has a way of sorting itself out. It's either you have your fans or you don't, its either the music is good and people are buying it or they aren't buying it. So, these things naturally take care of themselves, the more the merrier, let people who are talented come in, let the young people realise that they can do well in this industry, and we pray that they do good music, meaningful music, even if they are shaking bum-bum at this time. At some point, they would drop the shaking and they will begin to talk about the serious issues, do beautiful and inspiring music. It's all a process, it will happen".