An opinion writer for Trentonline said he's convinced that Muhammadu Buhari collected $300,000 (and even more from the former National Security Advisor (NSA), Sambo Dasuki.
Although, the presidency denied receiving any cash gift from Dasuki apart from the two SuV cars from Dansuki's principal which he said is constitutional.
Here are the listed points as culled from thetrentonline.com:
1. Everything Dasuki has said has been basically true. Dokpesi did not deny collecting money to perform the service he did.
2. Everything Buhari rejects makes the papers. If Buhari rejects anything like a Rolls Royce ride, it is good propaganda. What better propaganda than "Buhari rejects 300 thousand dollars bribe. Says "go and buy weapons with it" to Jonathan"?
3. He did not tell Nigerians he was given bulletproof cars. The press tried to hide it. Google now and you will see how when we said it then, they said Buhari refused it.
4. So you take the cars and reject the cash? You take the meat and throw away the soup? Does that make sense?
5. And it did not make the press.
6. Dasuki has repeatedly said he supported Buhari, not "voted" but "supported". So, how did Dasuki support Buhari?
7. If it was possible to deny the cars, would Buhari not have denied them? Is cash not deniable unlike cars?
8. Is this Buhari who accepted moneys from Sylva who was facing EFCC charges, if that type of man… accused thief can be the one to OFFICIALLY PRESENT Buhari's nomination form, and then he SYLVA said HE BOUGHT THE FORMS FOR BUHARI. Till date Buhari has not countered this disturbing claim. Is that the type of man that will refuse $300,000 from his Fulani brother?
9. The Rivers State jet that became Buhari's personal air taxi, is that not Amaechi DIVERTING RIVERS PROPERTY for other use? When Rivers state bought the plane, was it to ferry a presidential aspirant for a year and a half?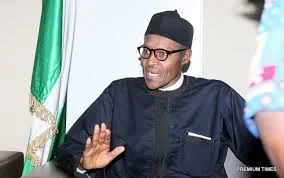 10. The "80 percent of APC money was from Amaechi" that APC officially said before all of Nigeria. What business does Amaechi run that he would have 80% of APC's multi-trillion naira campaign to contribute? What is his line of business. Now, if Buhari can collect Amaechi's sorry River's state money and aeroplane, why do you think he will refuse $300,000 from Dasuki?
11. And he refused money and it did not become front page of Sahara Reporters?
12. Buhari that never attended State Council meeting under Jonathan can collect SUV and bulletproof car. What can he not collect?
13. Dasuki gave Buhari a car. He must have called Buhari and Buhari knows it is not Dasuki that pays him his monthly remunerations. So why did he take the cars and MONEY from Dasuki?
14. Again, I believe Dasuki did the right thing to get Buhari an armoured car and another for maybe his security. This is all part of the work of security votes and the leverage allowed the NSA to do what he feels will bring peace to Nigeria, including paying some people inexplicable money to share in inexplicable places so some people do not bomb, kill or burn. IT IS WHY EVEN NOW THE PRESIDENT AND STATE GOVERNORS CONTINUE TO HAVE IT AND SPEND IT AS THEY DEEM FIT. Policy decisions are not questioned. This public probe of the NSA is foolishness foolishness foolishness. Will Obama and his spending in the Middle East on ISIS and media including the Aljazeera and other propaganda etc. The US guns ISIS is holding, you think Obama or his the CIA or his SECRETARY OF STATE will be probed someday? You think you will have this public circus of an American security chief on how he spent money?
15. I dare Buhari to probe all security votes of all states APC states and let us see how many times his own name will come up for receiving one thing or another.