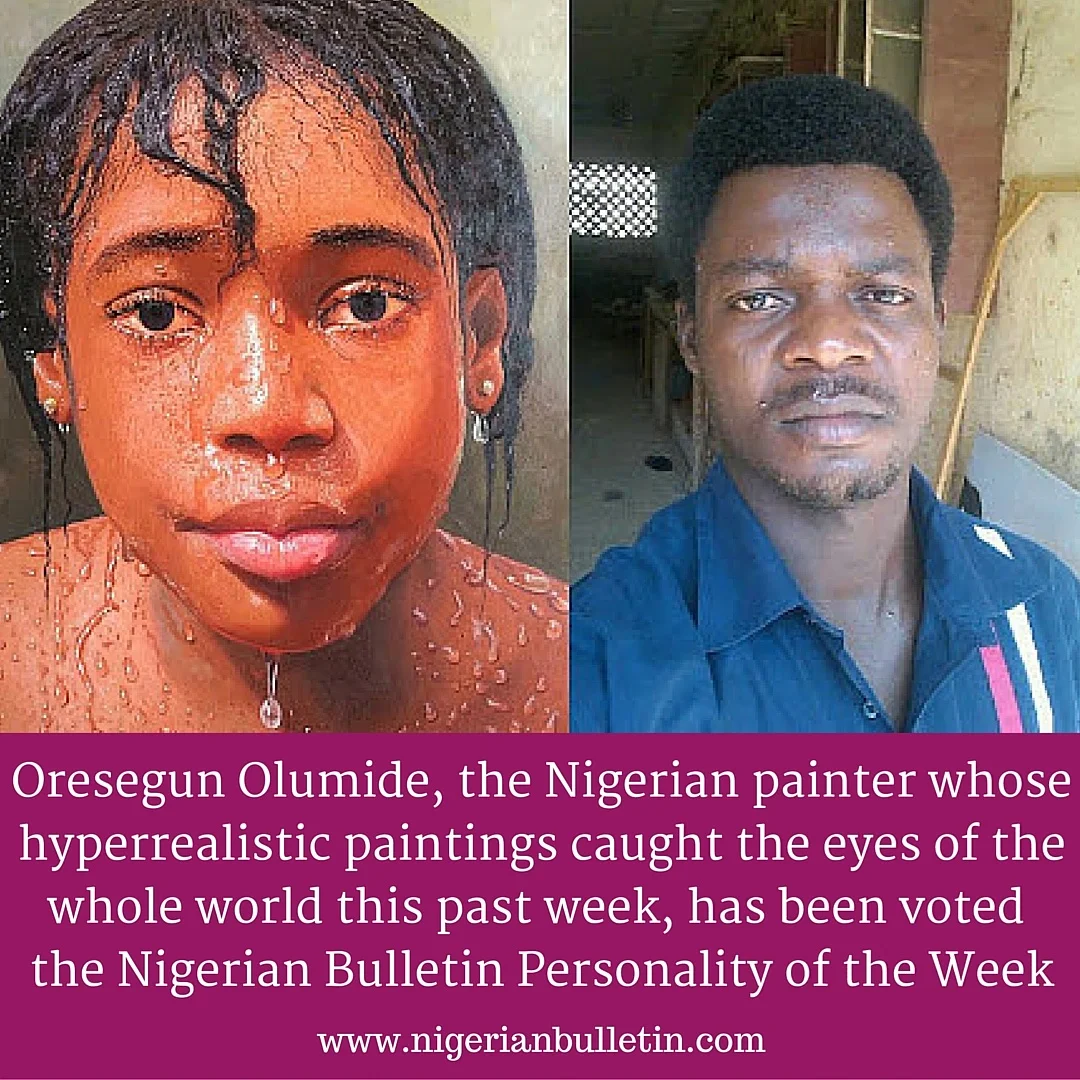 When paintings of Oresegun Olumide flooded the internet few days ago, tongues wagged and excitement spread like wildfire at the sheer beauty and reality of his works. Everyone agreed that his works were pure genius. His works were so good that he got featured on CNN.
He wins again as he has been voted as this week's Nigerian Bulletin Personality of the Week.
Congratulations. We say the sky is just the starting point for you.
Thanks for all that voted. We hope you also find ways to express your talents and gifts. The world is waiting.
See you next week.