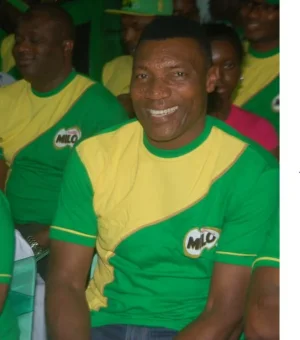 Former Super Eagles goalkeeper Peter Rufai has singled out Osaze Odemwingie and Uche Nwofor as the players who would make the difference for Nigeria at the 2014 FIFA World Cup tournament in Brazil.
Rufai who represented Nigeria at two World Cup tournaments in 1994 and 1998 praised Super Eagles coach Stephen Keshi for the courage in picking Osaze in his team.
"Stephen Keshi has succeeded in picking hungry players like #OsazeOdemwingie and #UcheNwofor. Nwofor is a fighter, he has character. These are the kind of players a nation needs at the World Cup," Rufai told The Punch.
"The matches are not going to be easy. Even Iran and Bosnia are not going to be easy. It's like boxing, you are beating your opponent but you are amazed that he is absorbing the punches and keeps coming at you. That is how these teams would come at the Eagles but the good thing is that we have a squad that can crush teams."
Although Rufai believes that one player alone cannot shoulder the responsibility of carrying the burden of the team
"It's not good to anticipate; you might have confidence in a player, only for the player to play below expectations while a player you never thought of would be the one who carries the day, just like Sunday Mba did at last year's Africa Cup of Nations.
"Nobody thought he would produce such a wonderful performance at the competition in the midst of Europe-based players but he did. It will be like that at the World Cup; we will see players willing to play football under Keshi."