What a difference a day makes in Nigerian politics. Two years is certainly a life time. I have just read the Punch post and comments from #Oshiomole after his victory in the 2012 #Edo state gubernatorial poll. There seems to be some consistency in the operations of #INEC and also in the deployment of the army for both the Ekiti 2014 poll and the coming Osun 2014 poll.
Read the excerpt from the Punch and statements credited to Adams Oshiomole

He said, "For me, what the Edo election has confirmed is that when the President and Commander-in-Chief puts the country first and foremost conducts himself as a statesman and not just a party leader, credible elections are possible.
"People were apprehensive that the Nigerian Army could be misused. But of course I told them I didn't think they were right because the President gave a clear directive that the votes must count. He warned that there would be no rigging, no manipulation, no ballot snatching and orders were given to the army to ensure none of those things happened and the Army carried out the order."
The governor faulted the arguments by some people that he was hasty in criticising the conduct of the election before he was later declared winner, saying, "the fact that you got home safely does not mean you should not investigate an accident scene."
He said he had to cry out on time because he heard before the election that some leaders of an unnamed opposition party agreed that they would work on some officials of the Independent National Electoral Commission to delay the supply of electoral materials to areas known as his stronghold.
Click here to read more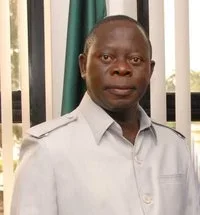 Source: #Punch Newspaper