Lagos State Governor, Mr. Akinwunmi Ambode on Wednesday said the long awaited regeneration of Oshodi into a world class Central Business District (CBD) will commence next week with the construction of Transport Interchange which will feature the consolidation of all 13 city and interstate parks in Oshodi into 3 multi-story bus terminals.
The three floors, which will be 30, 000 square metres for each terminal, will take care of the parking and passenger demand.
Governor Ambode, who spoke at a Stakeholders' Forum put together by the State's Ministry of Physical Planning and Urban Development on the planned regeneration of Oshodi, said the project was in line with his administration's determination to transform Oshodi into a world class CBD with business, travel and leisure activities conducted in a serene, secure, clean, orderly and hygienic environment.
The Governor, who was represented by the Commissioner for Waterfront Infrastructure Development, Engr. Adebowale Akinsanya, said the project would be delivered in 15 months.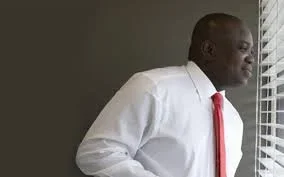 While addressing the key stakeholders including community leaders, transport workers, market men and women and others who gathered at Oshodi Youth Development Centre, venue of the Forum, Governor Ambode said: "The Oshodi you see today shall be a thing of the past in the next 15 months as a world class transport interchange will be coming up."
In her project presentation, Special Adviser to the Governor on Urban Development, Mrs. Yetunde Onabule said the concept of the regeneration plan is premised on a three pronged approach including Urban Renewal, Environmental Regeneration as well as Transformation and Security.
According to her, Oshodi in its present state currently accommodates about one million pedestrians daily with about 100,000 passengers daily accessing the 13 parks scattered within the area, while 76 per cent of the area is dedicated to transport and related activities, which led to serious traffic congestion and other environmental issues.
Onabule said that the new Oshodi CBD would not only reduce crime in the area, but also go a long way to address the environmental nuisance locations and areas of confusion often associated with the area.