The Vice President of Nigeria, Prof. Yemi Osinbajo on Friday, explained reasons why it is difficult for the government to spend monies recovered from corrupt government officials.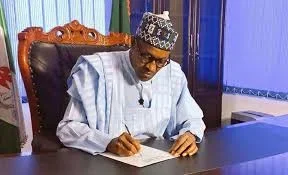 Osinbajo said such proceeds of corruption cannot be utilised unless and until the courts give orders forfeiting those assets.
The Law Professor said this at a media forum organised to discuss President Muhammadu Buhari's achievements in his first year in office, the government's vision, agenda and plans.
According to him, the monies "are not 'spendable' monies until such a time when the court decides. But we intend to be as transparent as possible."
"We have a line in the budget – N350billion – which we intend will be funded using recovered monies," he explained.
Osinbajo reiterated the commitment of President Muhammadu Buhari's administration to transparency and accountability, saying the government "intends to run a country where integrity is the rule and corruption is the exception – that is the system we're prepared to run."
Source: Ynaija