Acting President Yemi Osinbajo, on Tuesday said nobody will be allowed to hold Nigeria to ransom under any guise.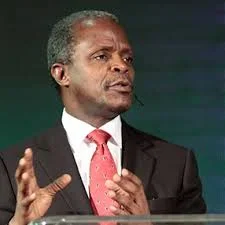 Osinbajo made the remark at the 16th edition of the National Productivity Day and conferment of National Productivity Order of Merit Award on some individuals and corporate bodies; THE NATION reports.
"Boko Haram has been defeated and its members are only resorting to cowardly attacks on soft targets, killing innocent men, women and children. Despite this, the residents of Borno, Yobe and Adamawa states, including several neighbouring states, are now going about their daily business in relative safety.
"Besides Boko Haram, a new insurgency has arisen in the form of blowing up gas and oil pipelines by groups of Niger Delta militants. This administration will not allow them to hold the country to ransom. While security is being beefed up in the areas, we shall intensify our on-going dialogue with the various stakeholders in the region."