Acting President, Yemi Osinbajo on Tuesday warned Christian leaders to desist from preaching hate messages.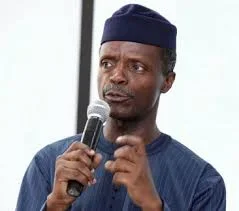 He stressed that negative messages by individuals and groups led to killing of innocent citizens and destruction of properties across the nation.
The acting President spoke while declaring open the 14th National Biennial Conference of the Pentecostal Fellowship of Nigeria.
Osinbajo condemned the notion that the Federal Government was silent on the Southern Kaduna crisis.
He disclosed that the federal government had given Kaduna State Governor, Nasir El-Rufai, the free hand to resolve the crisis.
He said the failure of past administrations to stop religious and ethnic killings could be attributed to failure of the criminal justice system.
"Our greatest enemy is hate. In the past few years, we have seen the most brutal killing of men and women.
"The history of blood and religious conflict extends to every Nigerian government", Osinbajo noted.