A Magistrate Court, sitting in Osogbo, the Osun State capital, has issued a bench warrant against the Oluwo of Iwo, Oba Adewale Akanbi, following the monarch's refusal to appear in court in a case instituted by the Oluwo of Iwo Oke, Oba Kadiri Adeoye.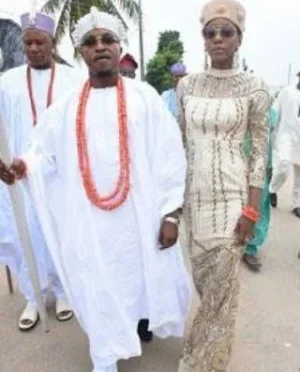 The implication of the bench warrant, according to lawyers, is that the monarch should be arrested and brought before the court at its next adjourned sitting.
Although Oba Akanbi was represented in court on Tuesday by his counsel, Mr. Olaide Yekeen, Magistrate Olusola Aluko issued the bench warrant despite the application for a stay of proceeding, notice of preliminary objection and a notice of appeal filed before the court.
Oba Akanbi, the paramount ruler of Iwoland, was dragged before the court by the Oluwo of Iwo Oke, for alleged criminal offences.