The Otaru of Auchi in Estako West Local Government Edo State, HRH Aliru Momoh, the Ikelebe III, has threatened to wage a Jihad if the Nigerian Senate passes the Inheritance Bill into law.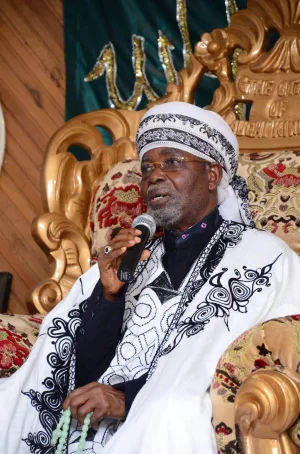 The Nation reports that the traditional ruler who is also the Edo state chairman of the Nigeria Supreme Council for Islamic Affairs (NSCIA), noted that issues bordering on inheritance have been concluded in the Holy Qur'an.
Momoh said: "The issue of inheritance has been passed over 1,400 years ago by the Almighty God in the Qur'an. Who is capable of altering that?
"If anything, I believe sincerely it is a joke. But if it is not, I will lead a spiritual jihad against the Senate, should they alter the issue of inheritance as dictated by the Qur'an. Who are they?
"A lot of us have the volition to do what we like but those volitions are limited in the sense that the human brain cannot surpass what has been explained by Almighty God.