Nigerian billionaire, Femi Otedola's Forte Oil has reported that its after-tax profit fell by 50 per cent for the full year ended on December 31st, 2016.
The leading Nigerian petroleum marketing company profit fell to N2.89 billion last year compared to N5.79 billion reported in the previous year. The decline in profit resulted from a 20.5 per cent rise in cost of sales and 101 per cent rise in income tax expense.
The company in its unaudited consolidated financial statements for the year ended December 2016 released released by Nigerian Stock Exchange on Tuesday showed that revenue rose by 19 per cent to N148.61 billion from N124.62 billion posted a year earlier owing to improved sales of fuels, lubricants and greases, and power generation.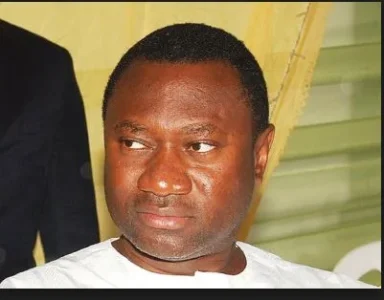 Based on the weak results, the directors did not recommend any dividend for the shareholders compared with N4. 5 billion dividend paid the previous year.
The Group Executive Director, Finance and Risk Management, Forte Mr. Julius Omodayo-Owotuga said: "This series provides us with the necessary liquidity to actualise our growth strategies and positions the company for the years ahead. The pricing of this debt instrument demonstrates the markets' belief in us and the pricing would help reduce our borrowing cost and increase profitability in the short and long term."
Forte Oil's stock fell 3.76 per cent to close at N71.22 per share with 222,257 volume traded as at the close of markets on Tuesday, January 31, 2017.
Download:
Forte Oil Financial Statements - January 2017