PRESIDENT Muhammadu Buhari, on Monday, in Abuja, said that election tribunals were not doing enough to curb impunity in the nation's electoral system.
According to Tribune newspaper, the president, who spoke in the Council Chamber of the Presidential Villa, at the swearing in ceremony of the new chairman of the Independent National Electoral Commission (INEC) and five national commissioners, also queried the integrity of the State Independent National Electoral Commission (SIEC) over the tendency for governing parties to always sweep local council polls most times under suspicious circumstances.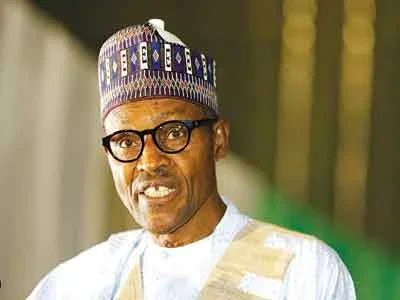 Giving hint of a collaborative plan for electoral reforms to address some lapses in the existing system, Buhari who fell short of citing specific judgments of election tribunals, said it was long overdue to address what he described as shortcomings in the nation's judicial system.
He said besides the decisions of the tribunals, those who subverted electoral processes should face the full weight of the law.
"It is not just enough for an election to be cancelled and a new one ordered. It would be much better if all whose actions or inactions led to the cancellation of such election be investigated and if culpable prosecuted, whether they are individuals as candidates or party agents, institutions such as political party, electoral body, or public officers as electoral staff or security agents.
"Similarly, perpetrators of electoral violence and thuggery should not be spared. Unless our system stops covering up all forms of electoral malpractices we can hardly get it right. No system endures with impunity," President Buhari emphasised.
Sworn in were Professor Mahmood Yakubu, Chairman; Mrs Amina Zakari, Mr Solomon Adedeji Soyebi, Professor Antonia Taiye Okoosi-Simbine, Dr Muhammed Mustafa Lecky and Alhaji Baba Shettima Arfo, as commissioners.
Buhari promised not to interfere in the work of the commission, but warned the new appointees not to subject themselves to the influences of outside forces as he asserted that the change promised by his party, All Progressives Congress (APC), must be all embracing.
- Tribune