Prof. Musa Aibinu, the Director, Centre for Open, Distance and e-Learning, Federal University of Technology, Minna, says about 23,000 lecturers emigrate annually from Africa to other countries yearly.
Aibinu made the disclosure on Saturday in Abuja in a lecture entitled "Creating and Sustaining a Qualitative Pool of Education Sector Professionals-Solution Options' he delivered at the 2015 Obafemi Awolowo University Muslim Graduates Association (UNIFEMGA).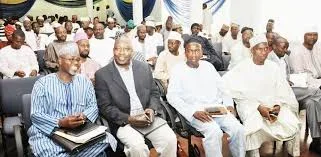 He described intellectual flight as "one of the greatest challenges" of Nigerian education sector and Africa in general.
He said: "about 23, 000 lecturers emigrate from Africa to other climes on yearly basis.
"Some go for further studies and end up not coming back; some go for greener pastures; others run away from the unfavourable condition we have here.