An error by Washington state's Department of Corrections that resulted in wrongly calculated sentences for about 3 percent of the prison population led to the early release of more than 3,000 prisoners in the state since 2002, Yahoo news reported.
At a news conference, last Tuesday, announcing the error, Gov. Jay Inslee said he has ordered immediate steps to correct the longstanding computer glitch.
"Frankly, it is maddening," Inslee said.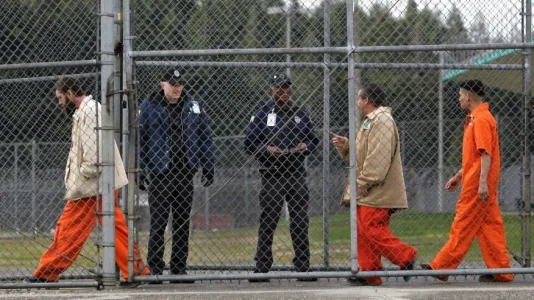 Authorities say a July 2002 state Supreme Court ruling required the Corrections Department to apply good-behavior credits earned in county jail to state prison sentences. However, the programming fix ended up giving prisoners with sentencing enhancements too much so-called good time credit.
Sentencing enhancements include additional time given for certain crimes, like those using firearms or those committed near schools. Under state law, prisoners who get extra time for sentencing enhancements cannot have that time reduced for good behavior.
An analysis showed as many as 3,200 offenders were released early, and another 3,100 who are still incarcerated had inaccurate release dates.
Source