The Islamic Movement of Nigeria has calimed that more than 700 Shi'ite members are still missing almost a month after its members and soldiers clashed in Zaria, Kaduna State.
According to PUNCH, the Shi'ite Muslim group, which is led by Sheik Ibrahim el-Zakzaky, said it suspected that those missing were either killed or were in detention.
The spokesperson for the IMN, Ibrahim Musa, said in a statement that it was unfortunate that the Federal Government had not taken the matter seriously.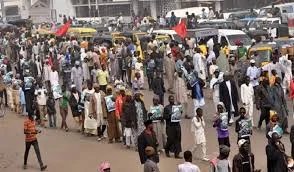 He said, "According to our list there are about 730 men and women, who are still missing, since Saturday December 12, 2015.
"These missing people were either killed by the army or are in detention but their whereabouts are still unknown and undisclosed."
Musa added that about 220 IMN members were in Kaduna prison, while others were reportedly in military custody in Kaduna, Bauchi and Abuja.
It will be recalled that scores of Shi'ite Muslims, who were on a religious procession, were killed after they blocked the convoy of the Chief of Army Staff, Lt. Gen. Tukur Buratai.