Arsenal playmaker, Mesut Ozil, has revealed he would not sign a new contract with the club, if he is not assured of manager Arsene Wenger's future at the club beyond 2018.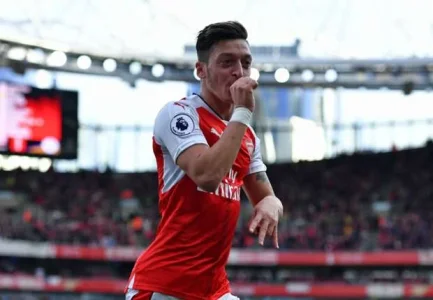 Ozil has 18 months left on his current deal and has been locked in negotiations with the club's heirachy for a while now/
In an interview with German football magazine, Kicker, he said: "I am very, very happy at Arsenal and have let the club know that I would be ready to sign a new contract. The fans want that I stay and now it is just down to the club."
The former Real Madrid player who arrived in 2013, also denied his decision to sign a new contract, was not down to money.
"The club knows that I am here most of all because of Arsène Wenger. He is the one who signed me and he is the one whose trust I have. The club also knows that I want to be clear what the manager is going to [in the future]," he added.