Arsenal playmaker, Mesut Ozil, has been named Germany's Player of the Year.
It is the fifth time he has won the award, after he was also crowned in 2011, 2012, 2013 and 2015.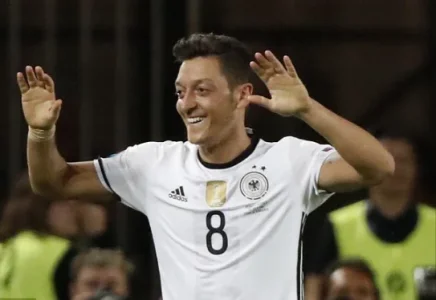 Ozil claimed 54.5% of the total 316,850 votes to win the prize, comfortably ahead of Toni Kroos, who received 33.9%.
"Thank you, obviously I was very happy to have received this award," he said.
"I've simply arrived in the Premier League since last season. I've remained injury-free for the most part and I feel very comfortable in London now as well."
Ozil also pointed out his highlight of the year, as Germany's win over Italy at the Euro 2016.
"My highlight was the game against Italy at the EUROs – I definitely enjoy thinking back on my goal," he added.