There was pandemonium on Thursday in Lagos state as a suspected kidnappers' den in Ilezik area along the Oshodi-Ikeja highway was set ablaze by Nigerians.
It was first believed that the hideout was a mad man's "cage" as it was covered with clothes.
A resident, Prince Adeyanju said: "about three days ago we discovered that there is a cage and we went there, beside the CCTV camera, a man who has been taken away now by the police lives there and we used to think he is a mad man".
"Some items discovered include ladies underwear and lots more, we later saw that he is normal, many human items were found there."
Officers of the police Rapid Response Squad later arrived at the scene and four persons, including the main suspect, were arrested.
Shoes, clothes, underwears were found at the scene of the incident.
Residents and motorists said the spot had been a no-go area for them over the years.
"This particular area and location has been a scary one at night for us, anytime you are stuck here at night, there is high probability of you being robbed and even the policemen are aware," a resident added.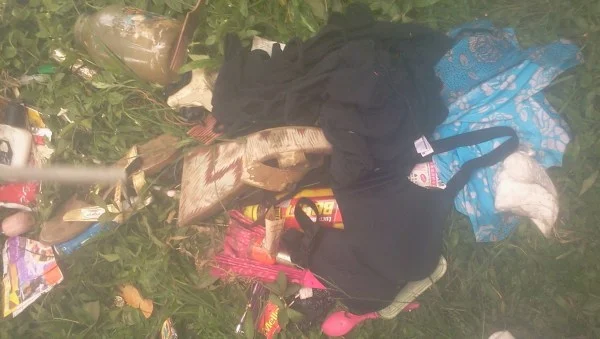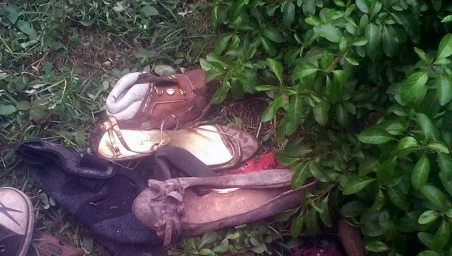 Photo credit: Premium Times