Fear has gripped Duhuwa, Baude, and Kawaye villages in Anka local government area of Zamfara State as armed bandits have demanded N3 million to keep off the communities.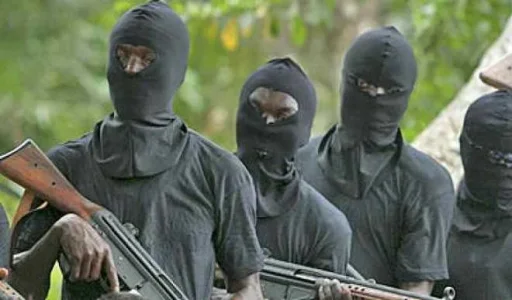 In August this year, the armed men had demanded N6 million from the neighbouring Kawaye village. Suspected armed bandits are now into kidnapping. Dozens of residents have been kidnapped and millions of Naira paid in ransom in the last one year.
Residents told Daily Trust that the village head of Duhuwa and a well-to-do farmer called Alhaji Sani had abandoned the community in fear.
"The residents of the village are now mobilizing to raise N1.5 million to pay the bandits to avoid attack. They are going house to house to collect the amount from every household. This is the fourth time the hoodlums are demanding huge sum of money from the community since the start of the rainy season," a resident simply identified as Aliyu, said.
He said villages such as Baude, Duhuwa and Kawaye were going through a harrowing experience following frequent attacks and ransoms placed on individuals by the suspected armed bandits and cattle rustlers.
The armed men had met a Kawaye farmer while working on his farm and asked him to go and tell other residents to raise N1 million to avoid attack about three weeks ago.
"The gang of armed bandits holding these communities to ransom is being led by one notorious cattle rustler called Gajere. This man is known to many residents here until he decided to take up arms and joined the other hoodlums in the forest. He knows most of the residents in the villages and he belongs to one of the deadliest gangs of armed bandits. He sometimes leads his boys to these villages, but sometimes he sends his men to deliver his message. He has earned notoriety for his crime. We are pleading with authorities to come to our rescue," Aliyu said.
Source: Daily Trust