Alhaji Salisu Isa-Dangulbi, Chairman of Maru Local Government Council in Zamfara, said on Tuesday that four persons had died of a strange disease in Bindin village of the area.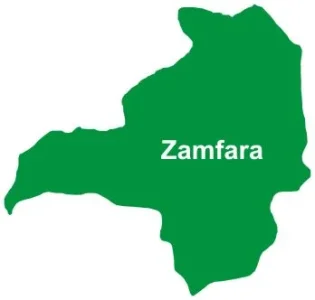 The chairman told newsmen in Gusau that the council had mobilized a team of medical experts headed by its Director of Health to control the situation.
"We have also reported this situation to state government through the ministries of health and local government for further action.
"We are waiting for the medical team to finish its work so as to know the cause of the outbreak.
"Even though there are many speculations about the outbreak, some people are relating it to unprotected and illegal mining activities, but we cannot conclude now until the medical experts finish their work", he said.
The residents of the area had said that many people were affected by the disease which manifested in high fever, red eyes and swollen heads, culminating in death within three hours.
A resident, Kabir Mikailu had told NAN that over 10 people died in the village and many others were rushed to General Hospital Dangulbi and the Yeriman Bakura Specialist Hospital, Gusau for medical attention.
According to him, the disease affected mostly women and children and called for speedy response to curtail its spread.