Congolese Music legend, Papa Wemba, died around 9:10 GMT in Abidjan, the Ivory Coast capital, his manager Marie Laure Yaone, has confirmed in a Facebook post.
The Soukous maestro, who was performing with his band at the FEMUA 9 musical concert, collapsed on Stage at about 5:30 GMT on Sunday.
His dancers and members of the Red Cross could not revive him on stage and subsequently rushed him to a hospital where he later died.
"I do not have the strength to put this information on Facebook," Ms. Yaone wrote in French.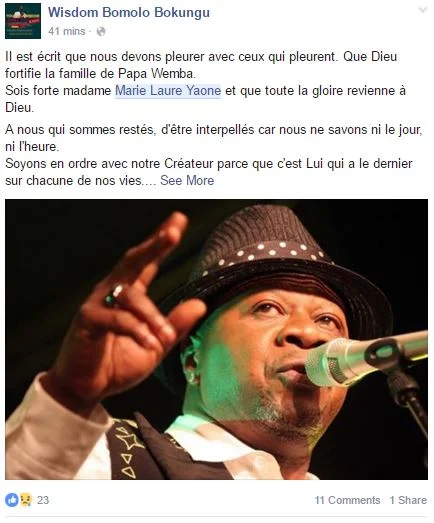 Papa Wemba, whose real name was Jules Wembadio Kikumba, was born on June 14, 1949. He was one Africa's most popular musicians and perhaps the most influential Soukous performer. He was instrumental in making the genre of music popular worldwide.