Pastor Mathew Ashimolowo of the Kingsway International Christian Centre has lost $4.8 million to a Ponzi scheme after trustees carelessly invested money in it, according to The Christian Post, a United Kingdom based website.
The scam was the brainchild of former Premier League soccer player, Richard Rufus, who used to be a defender for Charlton Athletic. He promised investors along with the church a return as high as 55 per cent.
The Christian Post reporting the findings of an inquiry published 14 December by the Charity Commission for England and Wales revealed that the Kent-based 12,000 members Christian Centre suffered a net loss of about $4.8 million (£3.9 million) after its trustees invested over $6.1 million (£5 million) in four instalments between June 2009 and June 2010. Mr. Rufus was a member and former trustee of the church.
Mr. Rufus had guaranteed that the investments would earn a sizeable return totalling about 55 percent in a year.He was last year found guilty of defrauding about 100 investors out of a total of $10,731,159 (£8,682,343) in the £16-million investing scheme.
Kingsway International Christian Centre was said to be the single largest investor in the scheme.
The church has a 12,000-member megachurch in Britain.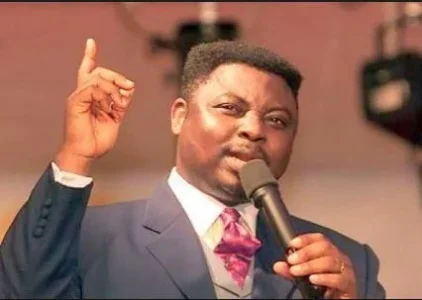 The Charity Commission said in the report that the church's trustees handed over an initial investment and entered into an agreement in which they were guaranteed that investment would earn a profit of about five percent per month, with the exception of August and December when they were guaranteed profits of about 2.5 percent.
"The inquiry established that in practice, however, the investments resulted in a net loss of £3.9 million to the charity," the report explains.
The report states that the church's trustees who handed over the funds were guilty of "mismanagement."
Source:
The Christian Post