The new head of the Redeemed Christian Church of God in Nigeria, Pastor Joseph Osuolale Obayemi, now has a new designation.
This was as the new structure of the church, put in place on Saturday, took effect.
Obayemi, instead of the designation of General Overseer, is now to be addressed as National Overseer.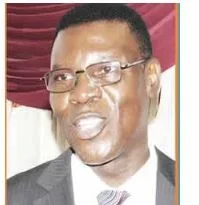 This was contained in a statement, which was not dated, by the Assistant General Overseer in charge of Administration and Personnel of the church, Pastor Johnson Funso Odesola, who is also the National Secretary of the RCCG.
Odesola said in the statement, titled: "New structure for RCCG in Nigeria," that the new appointments made on Saturday are to cope with the rapidly growing nature of the church.